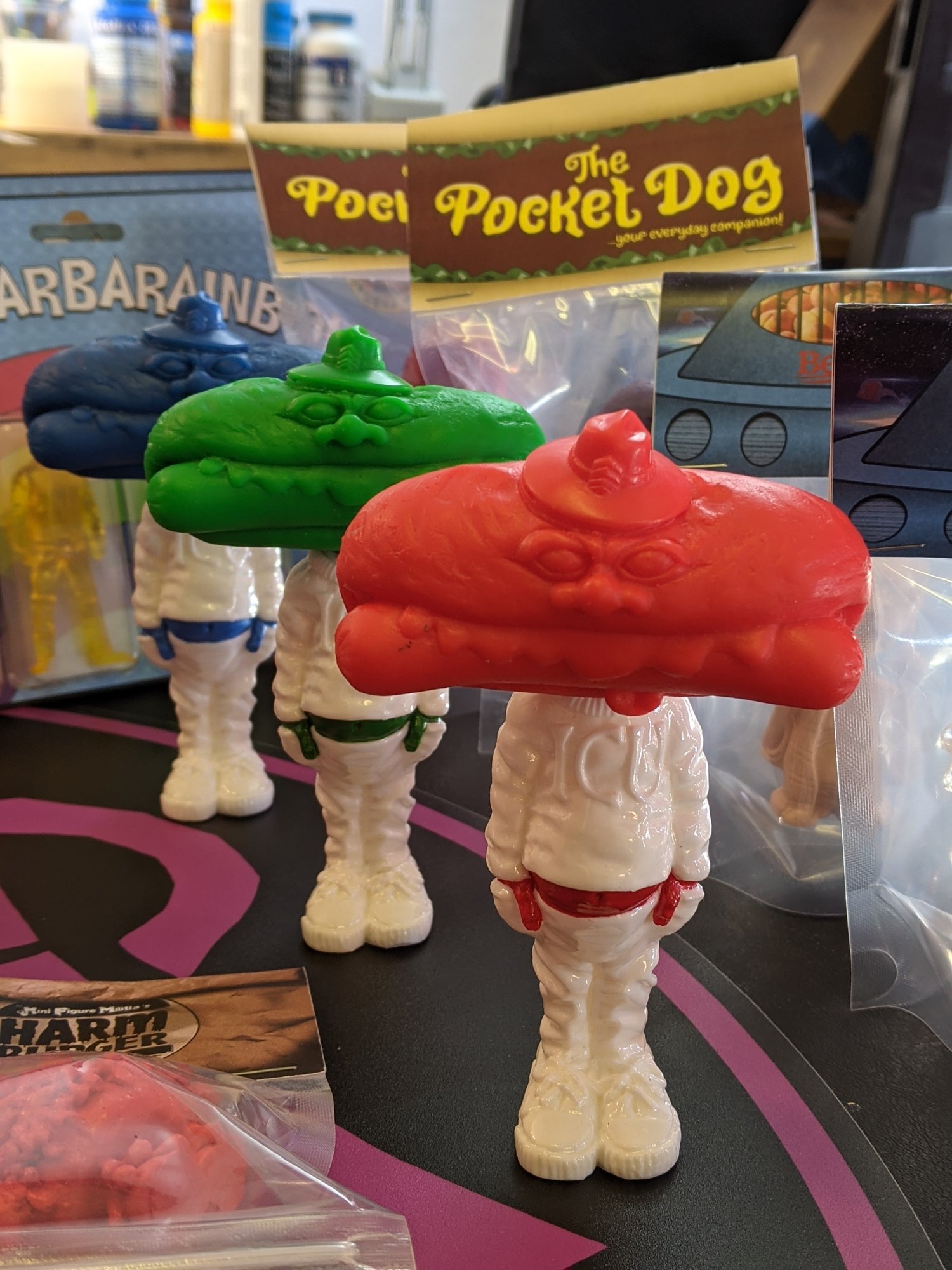 Again, these fit into the "I Dunno" category. I came up with the idea working on a project with @extratruckestrial and here they are.
Each stand at just about 5 inches. The head is cast in semi-rigid urethane rubber (task-16) and the base is hard resin (325). The head pops off if you like.
The belly and hands were painted and then clear coated for extra shininess.